Zen Sack™ Premier
Nested Bean
ZKP105-S
725185414489
29476491779
Trusted by over 2 million parents

Safely weighted to mimic your touch

Improves sleep in 1-3 nights
Scientifically designed for self-soothing and sounder sleep. The gently weighted Zen Sack Classic calms like your embrace by providing comforting pressure only where babies are naturally held. This secure feeling eases the swaddle transition and helps babies self-soothe through sleep disruptions, leading to deeper periods of sleep that are essential for healthy development
The gently weighted Zen Sack helps your baby sleep through every sleep phase. Designed to help babies self-soothe and fall asleep independently, the Zen Sack eases the transition from swaddle to sack, and prevents sleep regressions and disruptions: An essential for sleep training.
▪ Two-way zipper makes diaper changes a breeze
▪ Zipper covers, cuddly seams and soft tags protect your baby's skin
▪ Can be worn backwards by tummy sleepers who can roll independently
▪ Grow-with me adjustable snaps
▪ Breezy 0.3 TOG for regulates temperature
Sizes from 0 to 24 months
Fabric details:
▪ Made from 70% rayon from bamboo for luxurious softness and 30% cotton for strength. Light-weight fabric, perfect for warmer climates. Bamboo is naturally anti-microbial and moisture wicking for dry, clean comfort.
Care details:
▪ Wash in cold water on delicate cycle
▪ Tumble dry on low heat
The center weight mimics your reassuring palm and calms with only a few ounces
▪ The safe alternative to all-weighted sleepwear
▪ Applies gentle pressure that is tested for breathing safety
▪ Passes mandatory and voluntary children's product tests
▪ Tested for suffocation hazard, pulmonologist verified
▪ Hip-healthy. Does not hinder mobility
REVIEW

"The first night using this my 4 month old went from sleeping 3 hours to a full 8!" -Lauren M.

Read more Reviews
Frequently Bought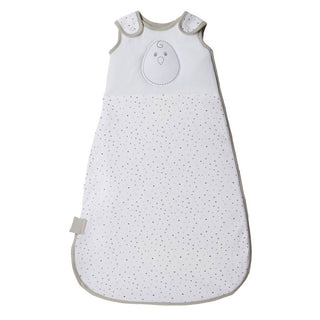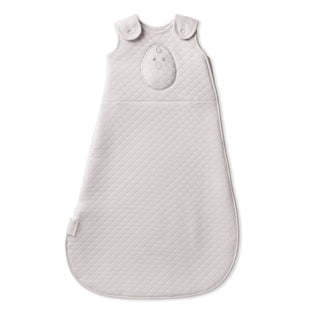 Buy Now
Put sleep disruptions to bed with the Zen Sack™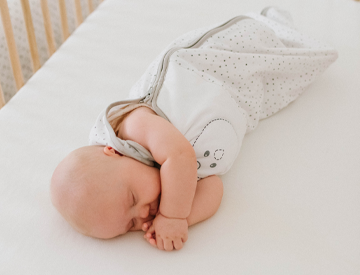 Seamlessly transition from swaddling
When rolling starts, swaddling stops—and some babies miss their cozy swaddle. Prevent wakeups with the gently weighted Zen Sack: So soothing, but tummy sleeper safe.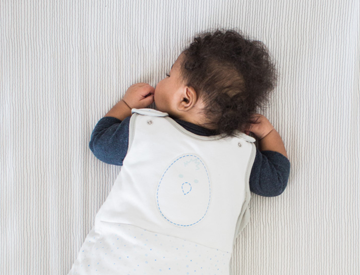 Stop sleep regressions
Rolling, sitting up, teething: New milestones can mean sleep regressions. Add the gently weighted Zen Sack to your sleep routine to help create positive associations with bedtime.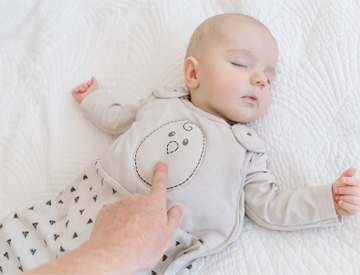 Help baby sleep through the night
Nighttime wakeups? The gently weighted Zen Sack is so comforting, it helps babies self-soothe—so they fall back to sleep on their own.